Did you ever wish you had a pantry full of homemade mixes ready to be used at a drop of a hat for your family? Do you tired of buying store mixes full of preservatives that are unhealthy for you? Do you also wish that you could learn how to make easy mixes to give as gifts for Christmas time?
Look no further--
Kristy Howard
has written some fabulous and easy eBooks for all of us to enjoy! Complete with easy instructions, encouragement and images to make it fun along the way.
(Kristy Howard, author)
Kristy Howard is passionate about living simply, naturally, and Biblically for the glory of God.
She is a believer in Jesus Christ, a pastor's wife, and homeschooling mother of four and is the owner of the blog Little Natural Cottage.
The Cottage Mama's Wholesome Mixes
Just $4
Download a preview here.
Learn how to prepare, store, and even give as gifts your own healthy, homemade make-ahead recipes!
Twenty-seven of our favorite tried-and-true make-ahead mixes to help you save time and money in the kitchen. Each recipe includes the cost of the mix to let you know just how much you're saving (take our 34-cent chocolate cake mix, for instance!)
The Cottage Mama's Holiday Mixes Gifts in a Jar
Just $2.50!
Download a preview here.
Holiday Quick Mixes & Gifts in a Jar was born out of my own necessity to create Christmas gifts that were healthy, frugal, and simple to prepare.

The result is this little eBook containing nineteen super simple, healthy, and frugal favorite gift recipes, such as Candy Cane Cocoa, Healthy Homemade Fudge, Snickerdoodle Cookies Mix, Homemade Chicken Noodle Soup Mix, Easy Cobbler Crust Mix or our Winter Morning Mocha.
Don't these sound just perfect for your Christmas goodie baskets this year?
And the prices for the eBooks are VERY budget friendly.
Pssssssst--she also has a NEW eBook just released--check it out:
The Giveaway
Kristy Howard would like to give our special readers TEN sets of the above eBooks!
(Yes, that means there will be ten winners!)
All you need to do is enter a comment to enter--simple!


Extra Entries
Two points for each thing you do, just let me know what you do in the comments section.
Hope you win!
Thank you, Kristy Howard!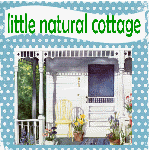 ***********************
Would you like to advertise on A Wise Woman Builds Her Home?
Click here for rates or email me at
wisewomanads@gmail.com
Are you encouraged here? I personally invite you to subscribe and get the latest posts sent to your inbox. Also, connect with us on Facebook and Twitter and get updates that are not posted here on the blog.